Skip to main content
Self Storage Insurance at Competitive Rates
Why do you need contents insurance for a self-storage unit?
Best practice within the storage industry is to require that clients insure their stored goods. So it is very likely that there will be a condition in the contract you have with the storage company saying that you must insure the goods in your storage unit. This is so that you can claim quickly and easily in the event of theft or a fire or other accident that damages or destroys your goods.
Store and Insure offers a new for old policy, so if the worst happens and your stored domestic goods are damaged, stolen, or destroyed, you can replace your lost goods with brand new ones.
Store and Insure - Online storage insurance quotes
Our storage insurance policy covers your household goods and personal effects from your home, in transit and whilst in your chosen self storage facility, with no minimum time or premiums. 
We aim to make our online storage insurance quote as easy and quick as possible, providing the best value and cover. We always get back to our customers within 48 hrs and will do our best to deliver a smooth and professional service at all times.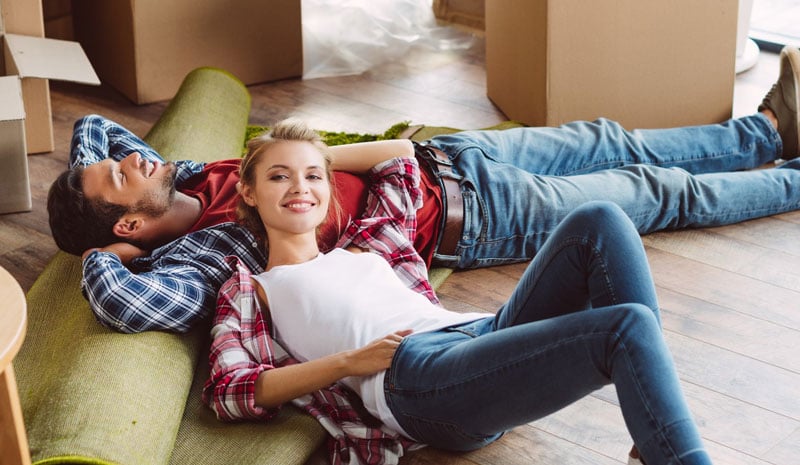 Key Features
UK Self Storage Insurance from less than £1.35 per week

Immediate Cover - from the moment items leave your home

Protection against loss or damage by: fire, flood, theft, insects, vermin, explosions, lightning, water & civil commotion
All quotes include insurance premium tax (IPT)
No hidden fees or charges
Cover is 'New for Old'
No Policy Excess 
For full details please read the Terms and Conditions .
What's Covered?
Furniture
Household Goods
Personal Effects
Electrical Items, Computers, TV's & Audio
Books, Records, CD's and DVD's
Sporting Equipment
Jewellery and Watches up to £ 500
Mobile Telephones up to £500
All other household goods
In Transit Cover - Protects your belongings to & from your chosen self storage facility.
Instant Self Storage Insurance Quote
Environmentally Friendly - Paperless policies
Our policy documents are sent out automatically via email and are downloadable, which means no paper and better for the environment.
Great Value - Affordable Cover
Storage insurance cover in the UK from less than £1.35 per week. Compare our quote with your current or any other self-storage facility insurance and save money.
Trusted & Assured Self Storage Insurance Provider
Comparative Costs For Self Storage Insurance
Our scheme is far more competitive than purchasing insurance directly from many of the self-storage providers. In fact, an article in The Sunday Telegraph - Money Section (who have given us permission to re-produce) finds ''Customers who buy content insurance through their self storage firm are routinely overpaying by three times more than they could get elsewhere'' .  We are also cheaper than many of the other online independent providers :-
| | | |
| --- | --- | --- |
| | Value of Goods : £ 3,000 | Value of Goods : £ 10,000 |
| STORE & INSURE | £ 8.90 | £ 21.52 |
| Insurastore | £ 11.82 | £ 23.91 |
| Store-Insure | £ 22.80 | £ 22.80 |
| Quote Monkey | £ 36.54 | £ 36.54 |
* Based on 1 months cover as from 01/03/23. Don't just take our word for it - ask your self storage provider or any of the other providers and then compare it against our rates.
Insure your domestic goods with a UK-based storage insurance provider
Storing furniture and white goods away from your home? Your contract with the storage company will almost certainly require you to insure your bedding, books, media, sports equipment and appliances while they are in storage.
Our coverage starts at 20p a day: get a quote from us right now for your self-store insurance to see if you can save on your storage bill.
We are a UK self-storage insurance company employing UK staff and our website is available 24/7 should you need to purchase insurance.
Why should I insure my storage unit with Store and Insure?
We think we offer the best value for money in the UK self-storage insurance market. These are the benefits of insuring your stored domestic goods with us:
can cost less than 20p a day to insure with Store and Insure.
transit cover: Your goods are covered while you move them between your home and your storage unit
instant cover: you can buy your self-store insurance from our website as soon as you want the cover to start.
new for old replacement: in case of a claim you will get brand new goods to replace your lost or damaged items.
What stored items does Store and Insure's policy cover?
Store and Insure provides specialist insurance for domestic goods in self-storage units. This might include household goods like:
furniture
soft furnishings, curtains and bedding
small electricals
white goods and appliances
garden furniture
Our self-store insurance policies also cover stored personal possessions such as:
books
media
bicycles
sports equipment
clothing, shoes and costume jewellery
craft or art supplies
musical instruments
What type of storage units do you insure?
At Store and Insure, we insure all types of storage unit, so you can choose between external container units, internal lock ups or basic box containers, to best suit your storage requirements. For more information to help you decide which storage unit type is best for you, go to our Storage Unit Guide .
Don't let your storage company rip you off
Many storage companies slip an insurance premium on to your monthly self-store bill without letting you know that you can shop around when it comes to insuring your storage unit. Ask for an itemised bill to check for these hidden charges. Then get some quotes to check the prices of self-store insurance from independent providers like Store and Insure. It's worth doing this to make sure you don't have to pay more each month for your self-storage unit than you have to. Reputable storage companies, like those found in our self-store directory, will be happy to let you do this.
Our self-store insurance coverage costs less than 20p a day, so we are confident that in many cases storage users will save money by switching to Store and Insure. Get a Store and Insure quote right now to check you are getting best value from your current self-store insurer.