Skip to main content
Self Storage Insurance at Competitive Rates
Store and Insure aim to provide the best value and most competitive self storage insurance quotes available online.
Our storage insurance policy covers your household goods and personal effects from your home, in transit and whilst in your chosen self storage facility, with no minimum time or premiums. 
Key Features
UK Self Storage Insurance from less than £1.35 per week

Immediate Cover - from the moment items leave your home

Protection against loss or damage by: fire, flood, theft, insects, vermin, explosions, lightning, water & civil commotion
All quotes include insurance premium tax (IPT)
No hidden fees or charges
Cover is 'New for Old'
No Policy Excess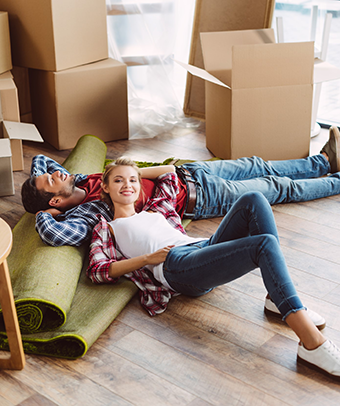 What's Covered?
Furniture
Household Goods
Personal Effects
Electrical Items, Computers, TV's & Audio
Books, Records, CD's and DVD's
Sporting Equipment
Jewellery and Watches up to £ 500
Mobile Telephones up to £500
All other household goods
In Transit Cover - Protects your belongings to & from your chosen self storage facility.
For full details please read the Terms and Conditions

.
Why Choose Store and Insure?
Instant Self Storage Insurance Quote
Environmentally Friendly - Paperless policies
As an online insurance provider our policy documents are sent out automatically to you via email and are downloadable at your convenience. Which means no paper and good for the environment.
We endeavour to make our online storage insurance quote as easy and quick as possible. We always get back to our customers within 48 hrs and will do our best to deliver a smooth and professional service at all times.
Trusted and Assured Self Storage Insurance Provider
Store and Insure are registered and authorised by the FCA, ensuring you have peace of mind.
Great Value - Affordable Cover
Storage insurance cover in the UK from less than £1.35 per week.
Compare your quick Store and Insure storage insurance quote with that of your self storage facility and see the considerable savings for yourself!
Comparative Costs For Self Storage Insurance
Our scheme is far more competitive than purchasing insurance directly from many of the self-storage providers. In fact, an article in The Sunday Times-Money Section (who have given us permission to re-produce) finds ''Customers who buy content insurance through the self storage firm are routinely overpaying by three times more than they could get elsewhere'' . For instance :-
| | | |
| --- | --- | --- |
| Location | Value of Goods : £ 5.000 | Value of Goods : £ 10,000 |
| Attic Self Storage | £ 84.00 | £ 168.00 |
| Access Self Storage | £ 94.20 | £ 186.40 |
| Lok'nStore Cardiff | £ 90.00 | £ 120.00 |
| STORE AND INSURE | £ 35.16 | £ 70.32 |
* Based on 3 months cover as from 22/11/21. Don't just take our word for it - ask your self storage provider and then compare it against our rates.