Skip to main content
Self-storage facilities come in many shapes and sizes – some are new builds, some are converted warehouses or buildings, some are even converted farm buildings or simply containers placed on hard standing ground with secure perimeter fencing. It is estimated there are now over 2,000 self storage facilities across the United Kingdom.
Types Of Storage Units
There are only three types of storage units when you come to actually storing your goods and these include: 
Internal lockable rooms or units within a purpose-built storage facility.
Internal lockable rooms or units within a converted warehouse or building.
Free standing metal containers , usually 20ft or 40ft , within the compounds of the storage facility on hard ground.
Free standing metal containers , usually 20ft within the storage facility.
Individual wooded boxes (liftvans) usually 7ft x 7ft x 4ft in size.

Before deciding which type of storage unit would be best suited for your goods, firstly you will need to determine the approximate volume and weight of your goods and how often you will want to access them. 
With internal units, if the building is an old converted warehouse, then the access may well be restricted and we would strongly advise you view the facility beforehand for signs of dampness or condensation along with the potential for vermin infestation.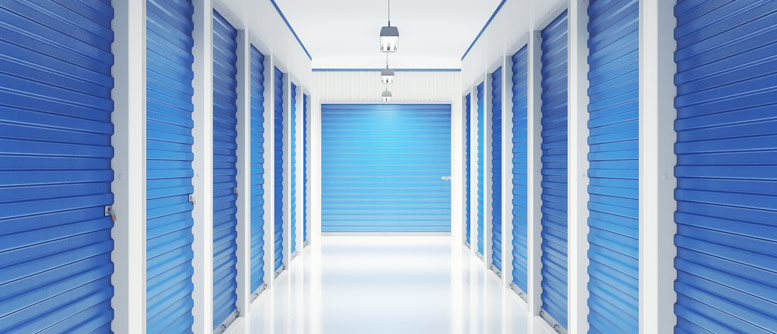 Internal Lockable Units
Internal lockable rooms or units   are best suited for the smaller less bulky type of goods and come in various sizes starting from around 2 or 3 cubic metres. Depending upon the construction of the  facility you may well find you are provided with a room or unit on one of the higher floors therefore not ideal if you want to store heavy, bulky items such as a three-piece suite or similar.
Conversely, you tend to find those units on the ground floor are more expensive so this is another factor worth thinking about when deciding where and what facility would serve you best.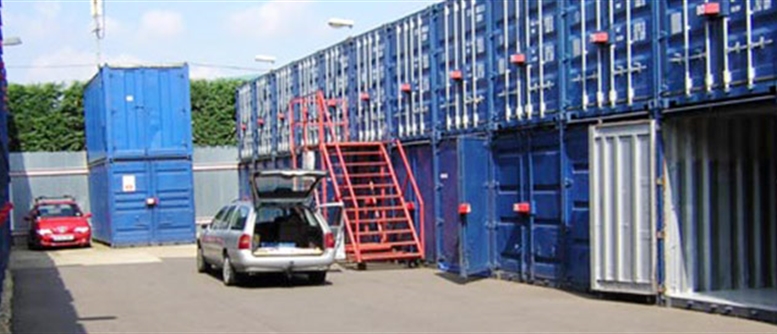 External Metal Containers
External free standing metal containers   provide you with the best access for storing bulkier items like beds, mattresses etc or if you require a larger unit with vehicular access.
External units are mostly accessible 24 hrs a day, 7 days a week usually via a security code system, which allows access at your convenience.
However, metal containers are more prone to temperature variances, compared to an internal storage unit within the facility, so think carefully if you are storing more delicate or susceptible items.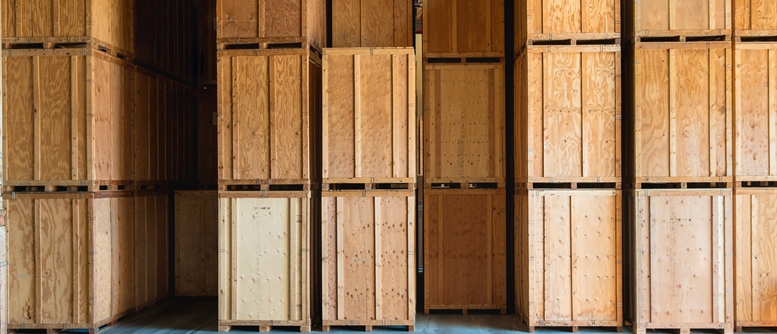 Wooden Storage Boxes
Individual wooded boxes   (or liftvans) tend to be provided by traditional removal companies who offer space in their warehouse but this is not self-storage in the true sense of the word. What tends to happen is that the wooden box is forklifted on to the forecourt of the facility for you to pack and is then forklifted into the warehouse for storage. You will not have direct access and the wooden box often would not be sealed or padlocked.
Due to this,  and similar to some of our competitors, this cannot be considered as true self-storage, hence we are unable to provide insurance for goods stored in this way.
Which Storage Unit?
Based upon the nature of the goods you are storing other factors you will need to determine when choosing which facility to use would include: 


Internal or external accessibility to the actual storage unit
Accessibility to the facility - Is it 24 hours?
Security – Is there CCTV and is there a security fence?
Does the facility have sufficient ventilation or is it temperature controlled?
Does the facility offer different size units or rooms?
Does it have sprinklers in case of fire
Age of the facility – often we experience significant vermin infestation from some of the older Victorian converted warehouses.

Many companies belong to the Self Storage Association (SSA)  which is simply a trade association representing their members and not the consumer.
Below is a listing of some of their members though it is not exhaustive as new facilities are being added all the time.