Skip to main content
Self Storage Insurance for any facility in the UK
​Store and Insure are one of the most competitive online storage insurance providers in the UK for household goods and personal effects, excluding motor cars and caravans. 
We are unable to insure commercial goods.
We offer an instant online insurance quote, allowing you to arrange cover at any storage or self-storage facility in the UK from just 57p per week per £1,000 Sums Insured.
Our quote is inclusive of Insurance Premium Tax (IPT) and all fees and charges. There is no fee for using a credit or charge card.
Cover is 'New for Old' and is free of any policy excess if you store your goods with a company who is a member of the Self Storage Association (SSA) or The British Association of Removers (BAR) or an approved facility therefore offering you peace of mind if you ever need to claim on your storage insurance policy.
​
Our insurance policy covers your household goods and personal effects from your home, in transit and in your chosen self storage facility or unit, with no minimum time or premium.
​
The Policy protects your items from loss or damage caused by fire, flood, theft, insect or vermin damage, explosion, lightning, water damage and civil commotion and they must be stored in a recognised self storage facility. We are unable to insure goods stored in lock-up garages, garages, barns, sheds or similar.
A self storage facility is deemed to be a purpose built or converted facility that offers do-it-yourself self storage. An individual self storage unit is a fully contained locked container, room, compartment and/or locker exclusively used for personal storage to which you have the exclusive right to access. The facility must have controlled and/or restricted access with either CCTV and/or adequate fire protection and/or alarmed, within a secure perimeter fencing where appropriate.
by Sam Barker - The Sunday Telegraph - Money Section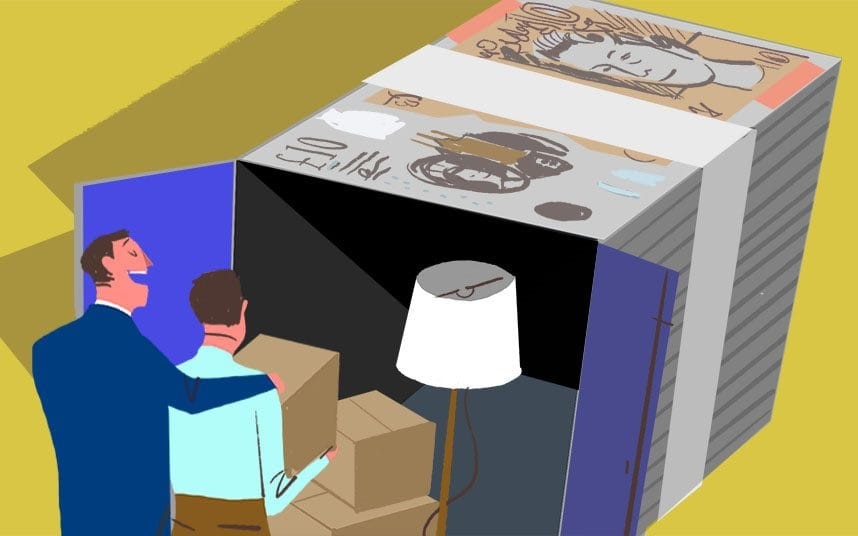 Storage firms can charge up to seven times as much for insurance bought through them
Our scheme is far more competitive than purchasing insurance directly from many of the self-storage providers who use the insurance as a revenue stream. Also we are aware a number of branch managers at some of the larger multi-based facilities incentivise their managers based on insurance sales. For instance :-
| | | |
| --- | --- | --- |
| Location | Value of Goods : £ 5.000 | Value of Goods : £ 10,000 |
| Big Yellow Self Storage | £ 90.00 | £ 180.00 |
| Access Self Storage | £ 94.20 | £ 186.40 |
| Lok'nStore Cardiff | £ 90.00 | £ 120.00 |
| STORE AND INSURE | £ 34.05 | £ 68.10 |
* Based on 3 months cover as from 01/03/21. Don't just take our word for it - ask you self storage provider and then compare it against our rates.
From the moment your belongings leave your home or property to your chosen self storage facility you can protect them with our easy, self storage insurance quotation system.
We have teamed up with one of the leading UK insurers to provide extensive cover that not only protects your belongings/goods in the self storage facility but also in transit to and from your residence or destination property.
Unlike other providers you only pay for the time your goods are on risk and in store. There are no minimum premiums or storage periods.